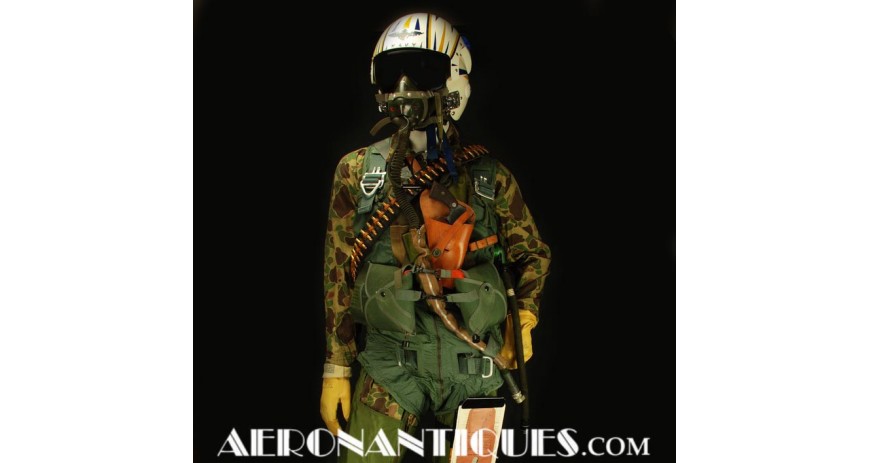 The US Navy pilot flying gear during the Vietnam War
During the second part of the Vietnam War, Naval Aviators witnessed a huge improvement concerning their flying gear with new items introduced at the end of the 60's. Til then, they will just do with what's available : late 50's designed gear which is in no way adapted to the climatic and tactical requirements imposed by the Vietnam War.
Most of the US Navy flying coveralls are the "Indian Orange" pattern,  a special colour intended to facilitate the recovery of downed pilots. Not the kind you're looking for once in enemy land. That's why most flyers will privately purchase hunting coveralls like these duck hunter's.
 
To prevent blackouts in fast manoeuverable jet planes, the pilots are wearing G-pants to maintain th blood flows above the waist area. Here is a MkII pattern, introduced 1958, and still in service in the early 70's.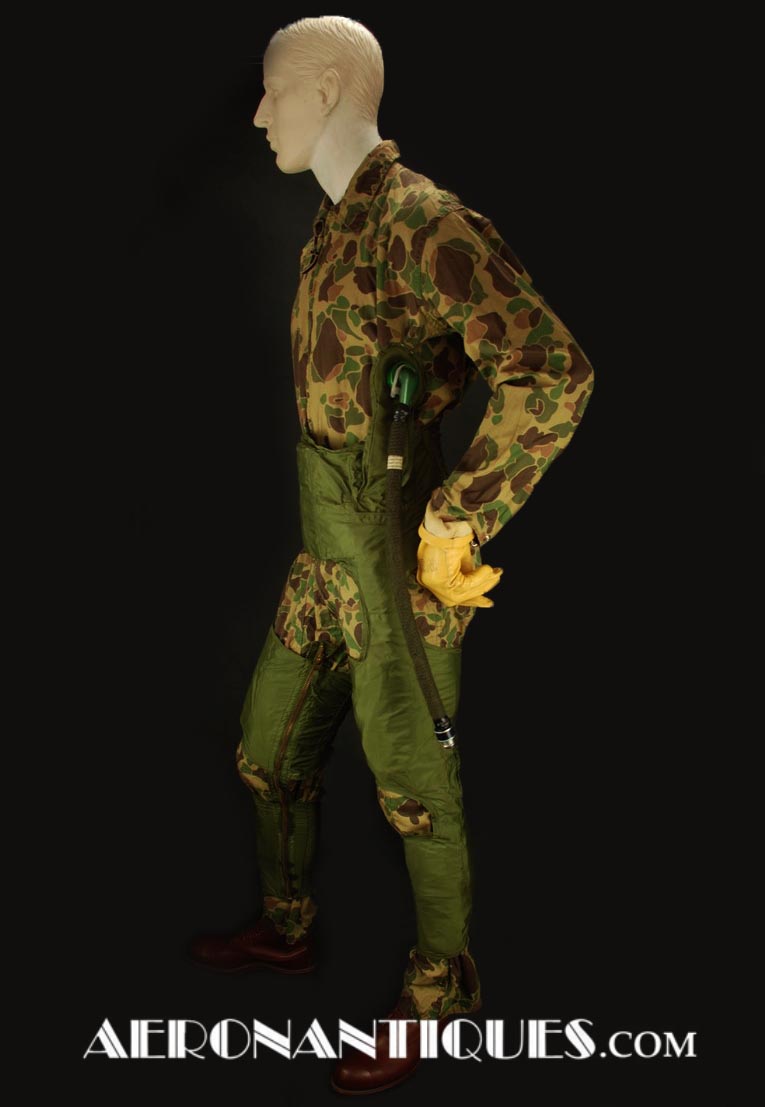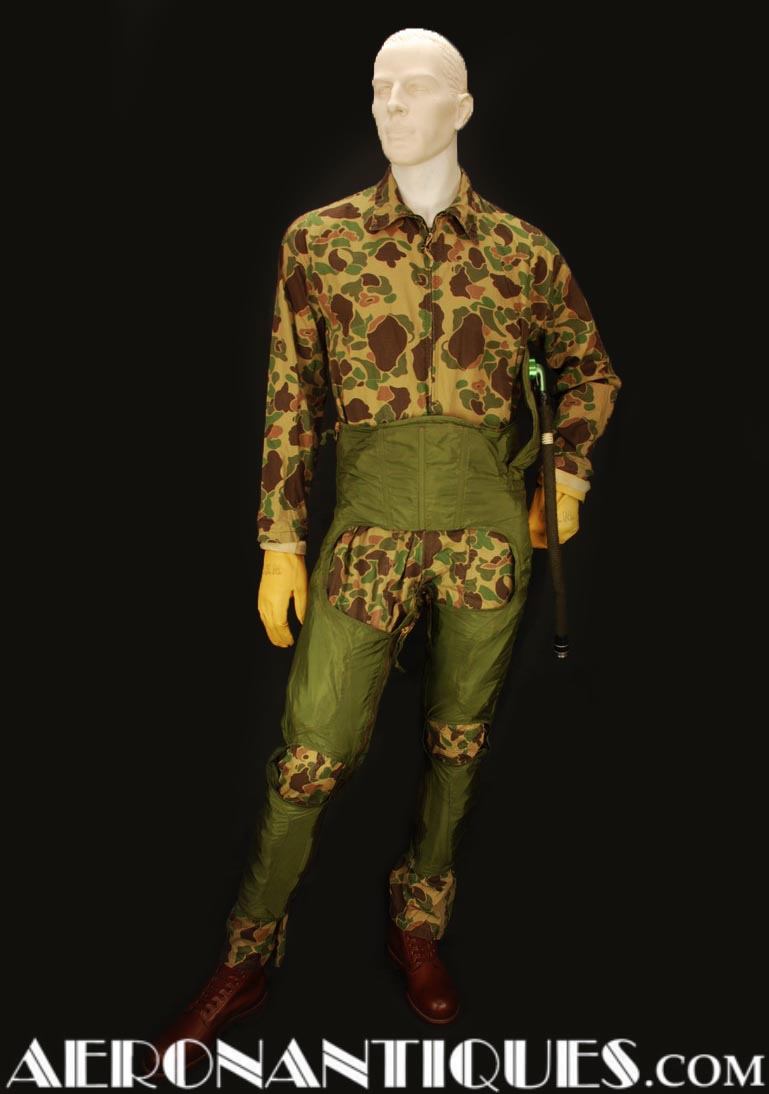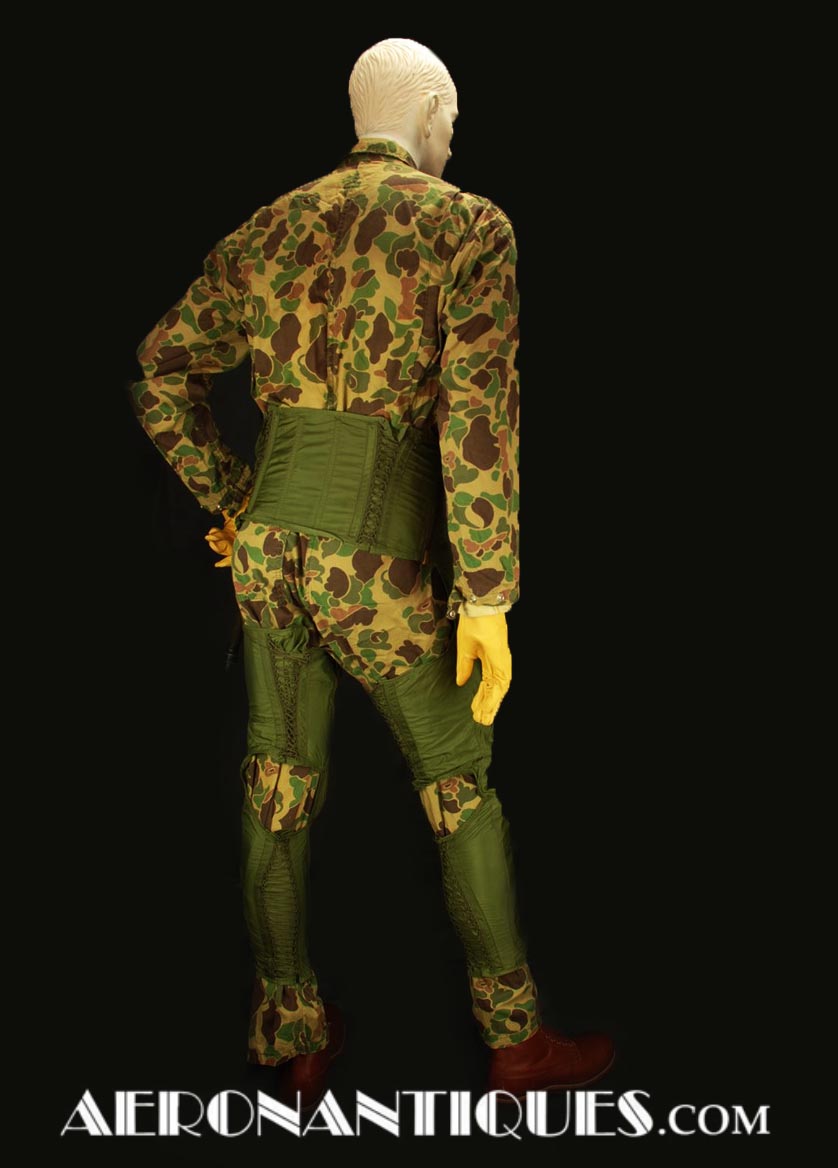 From the mid 50's on, most fighter aircrafts require a special harness to comply with the new ejection seats. These harnesses have special buckles which are directly fastened to the seat's integrated parachute's risers. Here is presented the MA-2, introduced in the mid 50's.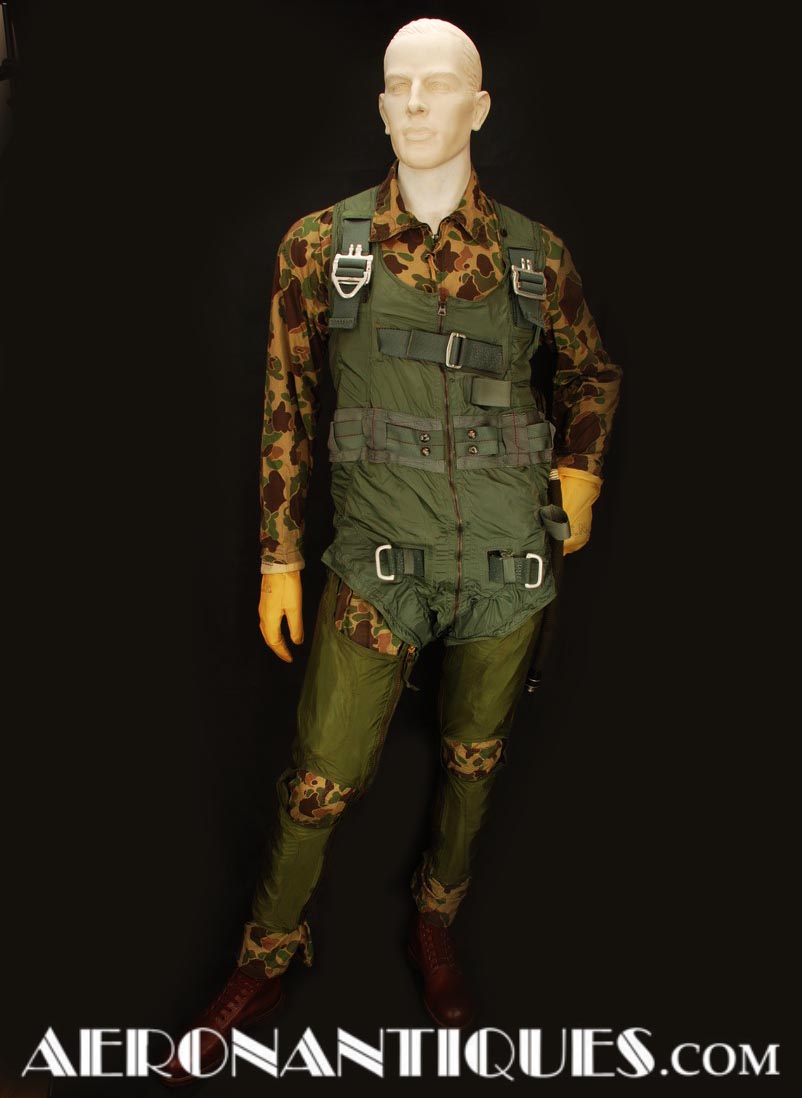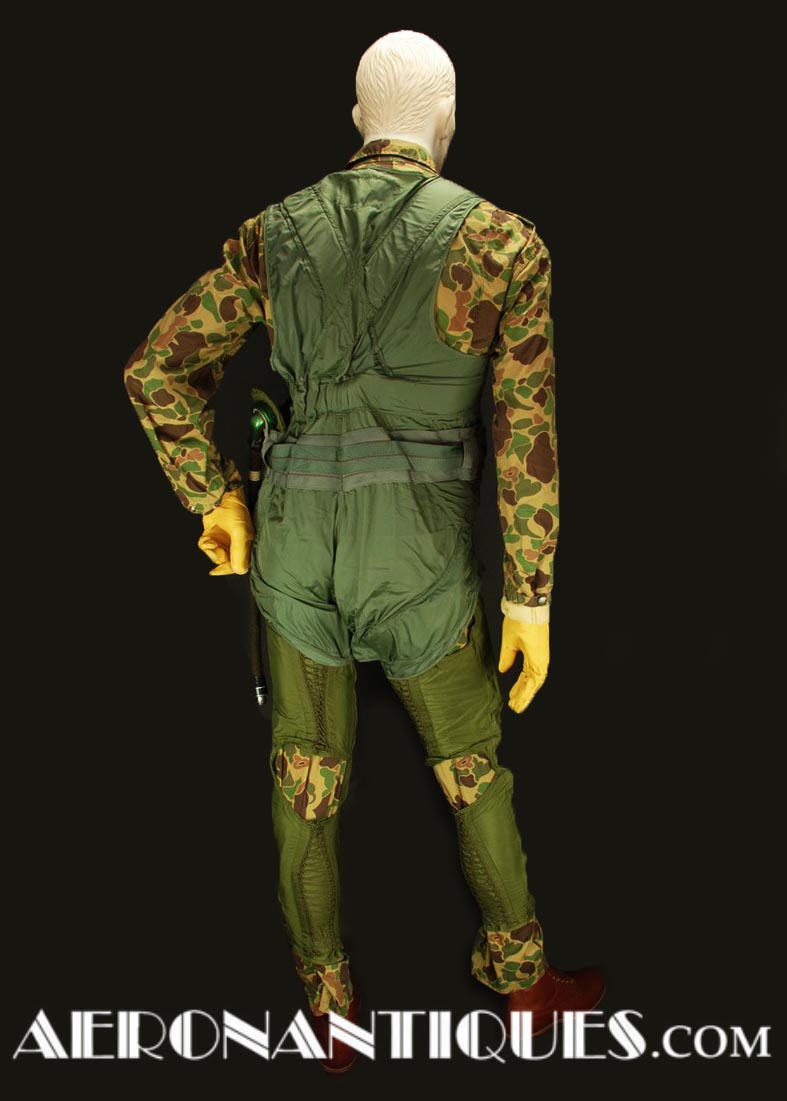 Then it's the life preserver, here a Mk3c pattern, the first one designed for ejection seat equipped aircrafts, intoduced in the late 50's.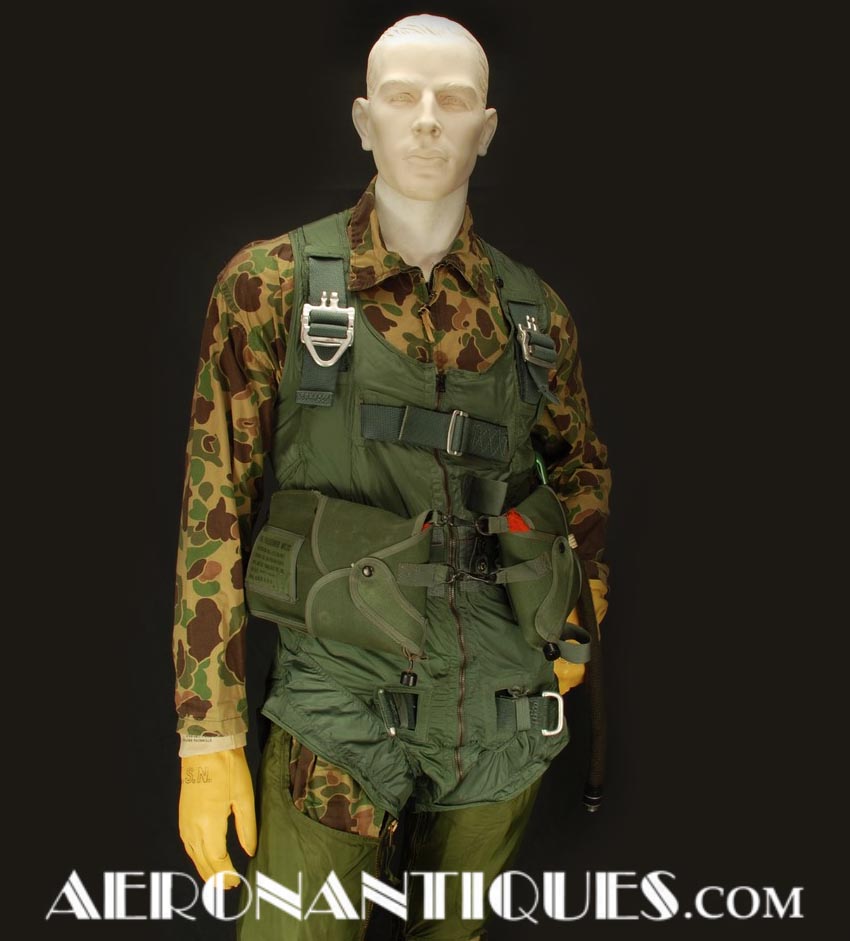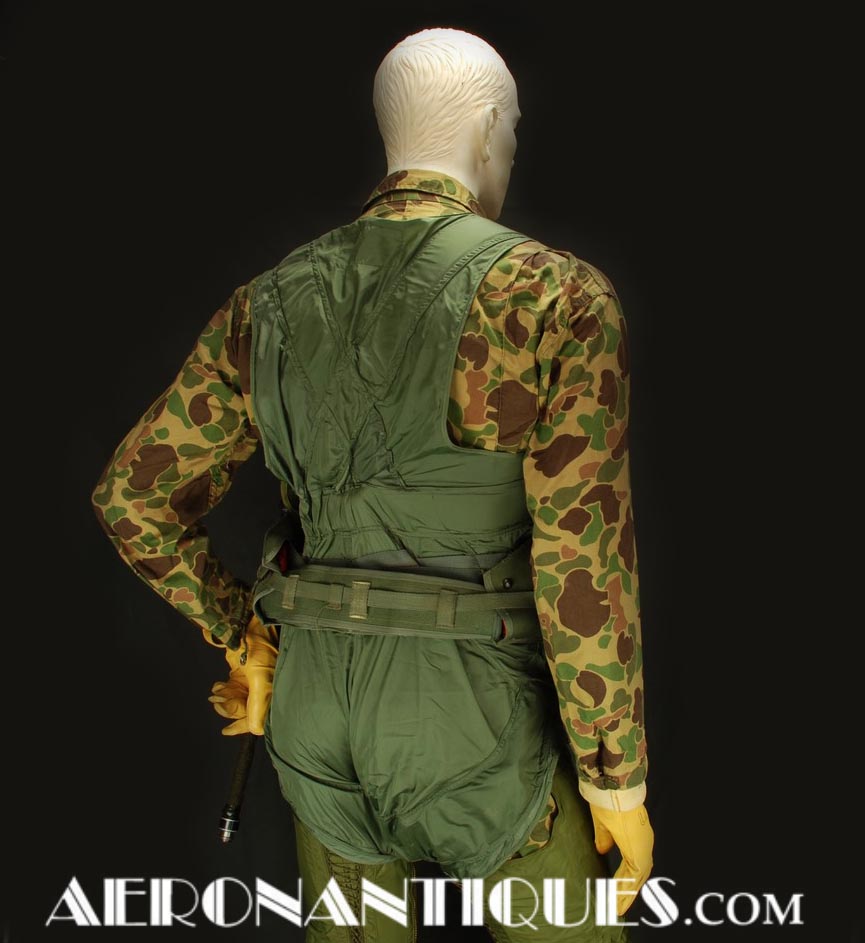 The last item is the survival vest, the early SV-1, unpractical and unpleasant to wear, oftenly heavily modified by the "Parachute Riggers" on the aircraft carriers with mods as extra pockets to add extra survival items.

                     
The last equipment consists of the flight helmet with oxygen mask, oxygen regulator and redar hose and all the optional items the pilot decides he can't live with: extra ammo, pistol or revolver holster, kneeboard, etc...
If you are interested in the project of acquiring a complete US Navy pilot display (Vietnam Era or later), including the mannequin, this is a service we can provide, ask for a quotation via

our contact form