Bomber Flak Helmet M-3 US Army Air Force Pilot WWII
WWII US Army Air Force M-3 bomber crew flak helmet. Manganese steel. One size fits all. OD#3 cotton chinstrap and adjustable headband. Produced between December 1943 and April 1945, replaced by the M-5 pattern during 1945. Excellent condition, complete with some scratches but no dings. The display props aren't included.
At Aeronantiques.com, you'll find a full range of rare, authentic and decorative items and collectables related to military and commercial aviation but also vintage automobilia. Through our website you will find uniforms, flight and flying helmets from the early aviation days, WWI, WWII, jet age, Vietnam and Gulf War era. Flight coveralls, oxygen masks, ejection seat, wooden or aluminum propellers. Aeronantiques is proposing rare artifacts for collectors and enthusiasts. All our items are original and have been made in compliance with the US ARMY AIR FORCE, US AIR FORCE, LUFTWAFFE, ROYAL AIR FORCE or Armée de l'Air. Our flight jackets and flying accessories are special and unique. They are stylish and could be worn for a vintage look, in the spirit of the Jet Age era, the Right Stuff or Top Gun.
You might also like
flight-helmets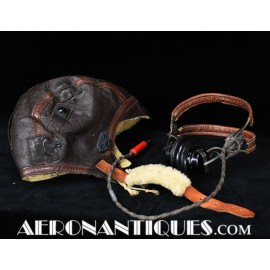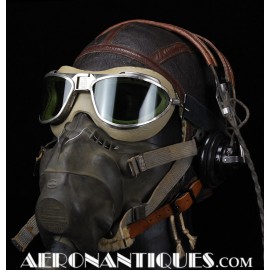 goggles-sunglasses